Who Can Run For Condo or HOA Board?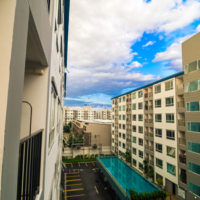 While condo boards and homeowners' associations (HOAs) are fairly low-key organizations in most respects, one area where regulations become quite strict is in the issue of board elections. The board has enormous power to make decisions that affect not only owners, but everyone who lives in the condominiums or the association, and even those just outside it. As such, the right to run for the board is one that not everyone has. It is important to do research before attempting it.
Florida Law vs. Your Governing Documents
One mistake that is often made by newcomers is to assume that if something is proscribed by the condo board's governing documents, it must be against the law. This is simply not the case. For example, it is common for many boards to restrict those who may be members to owners of units (as opposed to spouses or children). However, no Florida law as of this writing explicitly forbids non-owners from running for the board. There are certain legal requirements and bars, but these are surprisingly few. For example, Florida law does require that candidates for boards of directors be over 18 years of age – not due to any discriminatory reason per se, but because board members must be legal adults and able to act in that capacity.
Another misconception often seen with condo boards is the issue of how elections should be run. While the law stipulates that elections should be run according to condo association bylaws, nowhere does it actually establish what the bylaws need to state. If one examines the relevant statutes, it can be seen that a sort of sample process for elections is laid out, but it is repeatedly stated that if "the bylaws provide otherwise," procedures will differ.
Other Issues In Florida Law
The relevant Florida statutes do list certain restrictions in terms of board membership. One common bar from membership in the board of directors of an HOA is financial delinquency. Sec. 720.306(9)(b) states that any person (who is otherwise eligible to run) who is financially delinquent on the last day they could have nominated themselves for the ballot may not be listed on that ballot. Indeed, any sitting board member who becomes more than 90 days delinquent "shall be deemed to have abandoned" their seat, and a special election will be called. Good character in these areas is important, especially since most of the time, a condo or HOA board will deal frequently with issues that involve both money and the ability to meet deadlines.
Another issue that is often hotly debated around board elections is the right of convicted felons to run for seats. The Florida Condominium Act holds that unless a felon's civil rights have been restored for "at least 5 years" on the date they seek election to the board, they are ineligible to run or accept a seat. On its face, one can understand that given the good character requirements for board seats, convicted felons might face skepticism or even hostility regarding their good character or perceived lack thereof. However, depending on the nature of the felony, it is not inconceivable that this regulation could be challenged, especially if the offense did not touch on issues of character like deceit or violence.
Ask A Knowledgeable Attorney
Running for a condo board or HOA board is a big responsibility, with quite a lot of legal requirements and qualifications to remember. If you need help understanding what is possible and what may not be, consulting an attorney may be a good idea. The Hollywood condominium attorneys at the firm of Steven A. Mason, P.A. are ready and waiting to sit down and try to assist you.
Contact the Fort Lauderdale and Hollywood Law Offices of Steven A. Mason, P.A. for legal advice at 954-963-5900 or leave a message online.
Resources:
flsenate.gov/Laws/Statutes/2011/617.0802
leg.state.fl.us/Statutes/index.cfm?App_mode=Display_Statute&URL=0700-0799/0718/Sections/0718.112.html