Who's Got The Key: Condo Laws & Privacy Rights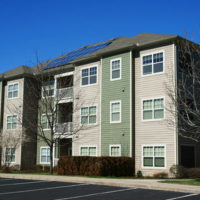 Most Florida condo owners, by necessity, accept a little interaction with their condo board and with maintenance people who require access to their units in order to make repairs. However, in recent months and years, it has become more common for condo associations to request even more access to units, which can be discomfiting to many condo owners. If you are a new owner or are thinking of renting a condominium, knowing your association's privacy policy can help clarify your rights if something untoward occurs.
Some Requirements Are Set In Stone
Like it or not, Florida law grants the "irrevocable right of access" to each unit during "reasonable" hours, when necessary for maintenance or other upkeep. While the definition of 'reasonable' has been up for debate, the general thrust of the law is clear that a unit owner cannot simply bar the condo association from their home. As part and parcel of living in the condo complex, a bit of privacy is given away in return for the amenities provided. There is case law on the subject, and the Florida courts have generally found that reasonable access does not unacceptably infringe on the unit owner's privacy rights.
Recently, case law has been decided which goes a step further, arguing that depending on the specific facts of an individual incident, often it is appropriate for the condo association to require that owners provide keys to the board for the purposes of maintenance and upkeep. This can cause ruffled feathers – it is perhaps understandable that unit owners, especially the elderly, may feel that having to give a key to the condo association is a breach of privacy. However, the law is generally on the association's side.
What To Do?
While the law generally favors the condo association as to whether you have to allow them into your condo, there are exceptions. The test as to whether entry has to be granted was articulated in Small v Devon Condominium B Association (2014), and it has persisted relatively unchanged since then. The key in determining whether or not the condo agency must be allowed into a unit is fairly straightforward, and it is a good rule of thumb to keep in mind when dealing with your own agency.
In most situations, the test for access (whether via a key or otherwise) has two parts. The condo board must show that it has the authority to do what it wishes to do in the unit (either under the condo by-laws, or due to other jurisprudence), and it must be able to show that under the instant circumstances, the proposed change or repair is reasonable. For example, if repairs are being made on the building, only the units where repair is necessary should be entered, because entering another unit would be unreasonable at the time.
Call An Experienced Condo Lawyer
Condominium laws make certain trade-offs necessary, but there is, of course, a limit. If you have any questions regarding your condo board's rules regarding entry to units, or need to speak to an attorney about a potential suit, the knowledgeable Hollywood condo lawyers at the Law Offices of Steven A. Mason, P.A. may be able to assist. Contact the Fort Lauderdale and Hollywood Law Offices of Steven A. Mason, P.A. for legal advice at 954-963-5900 or leave a message online.
Resource:
leg.state.fl.us/Statutes/index.cfm?App_mode=Display_Statute&Search_String=&URL=0700-0799/0718/Sections/0718.111.html