Why Can Florida Probate Take So Long?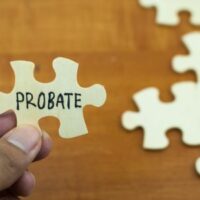 When a loved one passes away, it is very understandable to not want to focus on the legalities surrounding their estate. However, in order to ensure that their debts are paid and their assets are passed onto their chosen beneficiaries, probate will usually be necessary for at least some of their assets. Probate can take a very short time – mere months – or it can be years before your loved one's estate is settled. Depending on your specific situation, it can be difficult to determine how long it may take in your case.
Two Types Of Administration
The first thing to keep in mind is that Florida has two different types of probate proceedings. For estates worth less than $75,000, where the person has been deceased for at least 2 years, a shortened form of probate administration, referred to as summary administration, is available if all of the beneficiaries consent to the change in process. Generally, with summary administration, a personal representative is not even required, and the time and effort tends to be much less simply because there are fewer assets to manage.
If your loved one's estate requires formal administration, the general estimation in terms of how long the process will take ranges between 6 months and many years. There are simply too many variables in the probate of a larger estate that can make the process drag on – for example, having to locate multiple beneficiaries, filing tax returns, or having to seek expert valuation of unusual or tangible assets.
Disputes & Delays
There are several reasons why the probate administration process in Florida may take quite a long time, and most of them will be present if your family member or loved one passed away without doing much estate planning. The two most direct reasons for the process to become bogged down are (1) locating beneficiaries and handling any disputes between them; and (2) delays in informing the deceased person's creditors – including the Internal Revenue Service (IRS). Tax-related questions delay many probate cases, and a missed or deficient tax return for the estate can be a major problem.
If two or more beneficiaries (or creditors) wind up in a dispute, there are countless potential reasons why, but the dispute must be addressed regardless, particularly if it touches upon clarifying exactly who the decedent's heirs are. If there is doubt over who actually qualifies as a beneficiary or creditor, probate must be effectively stalled in order to discover all possible beneficiaries and creditors. Florida law intends for all the deceased's creditors to be paid (where possible), with the remainder of the estate left over for the beneficiaries, but getting there is almost never a simple process.
Contact A Hollywood Probate Attorney
Unless your family or loved one has a detailed estate plan that includes advanced documents like a living trust, probate will generally be necessary in order to pass their assets onto their chosen beneficiaries. However, it can be very easy to get frustrated with how long the process appears to take. If you have lost a loved one and the estate is going through probate, contacting a Hollywood probate attorney from the Law Offices of Steven A. Mason, P.A. may help to get any questions you have about the process answered. Contact us today to speak to an attorney.
Resource:
leg.state.fl.us/statutes/index.cfm?App_mode=Display_Statute&URL=0700-0799/0735/0735.html