Why Do I Need A Probate Attorney?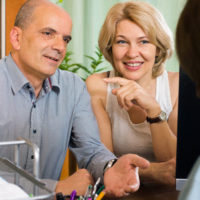 If you have had a recent death among your loved ones, you may be feeling overwhelmed with not only saying goodbye, but also with all the legal ramifications surrounding the disposal of their property, especially if they did not leave a will or other estate plan. In Florida, the large majority of estates go through the probate process, and those not governed by any kind of estate plan will certainly do so, for a variety of reasons. If you are out of your comfort zone and need help, having a probate attorney can help ensure you do not miss small details that can catch a probate proceeding in bureaucratic limbo.
Helping To Smooth The Process
Probate can be extremely complex, especially if someone left a large estate, and it is difficult to understand exactly how it should be divided or why a certain course of action is not advisable. For example, only six states currently collect inheritance tax as of this writing, and Florida is not one of them, meaning that you will not owe any tax upon receipt of an inheritance. Florida also eliminated its estate tax in 2005. If you were unaware of those facts, it could lead to mistakes in accounting and more delays that only cause frustration for all involved. In states that still charge estate tax, it could even cost you money.
In addition to advising you on specific issues like taxes, having a probate attorney also just tends to help you get through what can be an incredibly trying time. Most people are not at their best right after losing a loved one, and even fewer of them are attorneys well versed in probate law. Having the advice of someone who has handled many similar cases can make a big difference in possibly making the process both shorter and less expensive. 
Contesting Or Clarifying A Will
The major reason that many people engage a probate attorney, however, especially if they are not the executor, is that they want to challenge or clarify all or part of the will or trust the decedent left behind. Florida recognizes multiple causes of action for challenging a will, but it can be less intimidating to have a capable attorney guide you through the process. For example, one of the common causes for contesting a will is alleging a mistake in execution – in other words, saying that the will is not complete under Florida law, and is thus invalid. An attorney will likely be better equipped to interpret the relevant statute, which can give you more ammunition with which to make your claim.
In regards to seeking clarification of a will, sometimes the testator may not sufficiently describe their chosen heir or beneficiary in order to identify them, or there may be a question of apportionment, especially if the widow or widower chooses to receive the elective share (in Florida, the surviving spouse is entitled to claim a share of the estate; usually around 30 percent). While an attorney may not be strictly necessary for the probate process itself, specific litigation like in these matters can quickly become too complex to handle without the assistance of a professional.
Seek Experienced Legal Assistance
Above all other considerations, having a knowledgeable probate attorney on your side during this time can make a difference in your health and happiness. The Hollywood probate lawyers at the firm of Steven A. Mason, P.A. can help answer your questions and suggest the best path forward. Contact the Fort Lauderdale and Hollywood Law Offices of Steven A. Mason, P.A. for legal advice at 954-963-5900 or leave a message online.
Resources:
floridarevenue.com/taxes/taxesfees/Pages/estate_tax.aspx
leg.state.fl.us/statutes/index.cfm?App_mode=Display_Statute&URL=0700-0799/0732/Sections/0732.502.html