55 + Housing Communities And The Fair Housing Act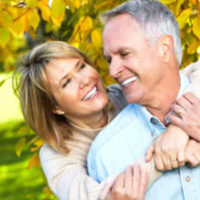 Given Florida's significant percentage of elderly people, it is no surprise that many condominium boards and homeowners' associations have chosen to make their communities available to only those over the age of 55, or at least to those with no children under 18. However, you should be aware that those communities that choose to hold themselves out this way must do so very carefully, lest they run afoul of federal law.
Exceptions To Discrimination Law
The federal Fair Housing Act (FHA) explicitly outlaws discrimination based on race or color, religion, sex, disability, national origin, and family status. However, there are exceptions that permit these types of communities to exist under certain conditions. The Housing For Older Persons Act (HOPA) codifies that exception, setting it into law that in some cases, there is a vested interest in having communities where the residents share characteristics. However, even under HOPA, one cannot simply put up a sign disallowing any resident or visitor under the age of 55; this would be unconstitutional discrimination.
HOPA establishes three criteria that a community has to meet in order to be allowed to represent itself as a 'senior living' community. They are:
At least 80 percent of the units in the community must be occupied by at least one resident over age 55 (the so-called '80/20 rule');
The community has to publish (and observe) policies that demonstrate the condo association's intent to rent to those over 55 – in other words, a community cannot simply say that it is a senior living community, but fail to live up to that; and
The housing provider has to periodically engage in age verification of tenants, usually by means such as a community census.
All three of these must be met in order for your community to qualify as one for 'senior living.'
What About The 20 Percent?
If an association abides by the 80/20 rule, the question becomes the standards for admitting those in the 20 percent who do not have to be 55 or over. This does not mean that the landlord is required to admit any person who applies; generally, similar standards for admittance should apply to those under 55 as apply to those over 55 (except for the age restriction). Conversely, a community can refuse to permit anyone under 55 – the rules say that at least 80 percent of the units must be occupied by those over 55; it does not say that 100 percent cannot be.
Florida's Fair Housing Act articulates the same 80/20 rule, though it explicitly states that any antidiscrimination provision based on familial status does not apply to any community designated housing for older persons. Thus, if your community does discriminate based on familial status, proving that in an actionable way may be a difficult case to prove. However, this does not mean that you should not consult an experienced attorney to discuss your options if you feel you are being discriminated against.
Contact A Hollywood Condominium Lawyer
Most people interested in 'senior living' communities simply want a space they know will be peaceful and quiet. However, this does not give them the right to discriminate against someone who otherwise fits the criteria they seek. If you believe you are being discriminated against by a senior living community, it is a good idea to seek assistance from a Hollywood condo association lawyer. The Law Offices of Steven A. Mason, P.A. will work hard to ensure your rights are protected. Contact us today for personalized attention.
Resource:
justice.gov/crt/fair-housing-act-2
https://www.stevenmasonpa.com/water-mold-damage-in-your-condo/