Water & Mold Damage In Your Condo?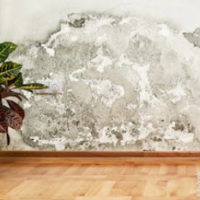 No one wants to deal with damage to their home, no matter the type, but in Florida's muggy weather, water and mold damage is both common and particularly severe. Condo owners are often hard hit by mold damage, both because condos are so often on the water, and also because the insurance laws surrounding condominiums and condo associations are difficult for the average person to understand. If you have sustained damage to your condo, it is important to understand both your rights and your responsibilities as you try to seek compensation.
Mold Exposure Can Be Devastating
Exposure to mold is not something to shrug off, even if it was for a very short period. While most people may only experience allergic-type effects, some molds are toxic, and can cause infection, memory lapses and moodswings, among other symptoms. In addition to health problems, mold can cause irreparable damage to your home, because it can easily affect the structure of your condo itself – the subfloor, drywall and plumbing are just some of the areas that can be affected to the point where it will lower the value of your condo.
The only way to ensure that mold does not continue to grow in your home is to eliminate it at its source, which can often require the services of a mold remediation company, and also to ensure that the minimum amount of moisture is allowed to permeate your home. These can lead to significant amounts of time and trouble being spent in trying to make sure your home is habitable, and it is important to try and have all the information and help you may need to ensure that you receive any compensation you may be entitled to for your harm suffered.
Your Condo Association Will Not Save You
The obvious entity to look toward for compensation is your condo association. It is true that In Florida, your condo association is required to provide insurance on the building, which might lead you to believe that any damage will be wholly covered. However, this is almost never the case. Even in instances where you can trace water or mold damage to what are called common elements in your home (components like the roof or the plumbing, which are considered the association's purview to manage), many condo associations explicitly exclude mold and water damage coverage from their insurance policies, even if it was a common element that created the damage.
Generally, the only way that your condo association would be held entirely liable for the damage to your unit is if you can show some negligence on their part or on the part of a third person they controlled, such as a subcontractor. Just as the association is required to insure the building, Florida condo owners are actually required to insure their own units, most often with what are called HO6 policies (which usually insure both the dwelling or fixtures, and your personal property). If you lack any insurance, this does not make the association liable.
Call A Hollywood Condo Lawyer Today
Water damage or mold damage are some of the most dangerous problems that can affect your condominium, and if you have experienced either due to someone else's negligence, it is a good idea to contact a knowledgeable attorney so that you have experienced assistance in trying to deal with the issue. The Law Offices of Steven A. Mason, P.A. has handled condominium cases for years, and will work hard to give yours the best chance at a satisfactory outcome. Call today to speak to an experienced Hollywood condo association attorney.
Resource:
flsenate.gov/Laws/Statutes/2010/718.111