Changing Your Florida Child Support Payment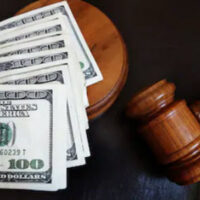 In a divorce, most of the rights and property being decided and divided belong to the two spouses. However, the one right that is only granted to the child or children in the divorce is the right of support. Child support will be granted in any divorce where the spouses have children, but the amount decided upon during divorce proceedings is not written in stone. Either you or your spouse may try and change the child support payment, though generally the court must sign off on your plan.
Several Good Grounds For Change
In Florida, the noncustodial parent (the paying parent, in most cases), can try to request a modification of their child support burden if they are able to show a change in their circumstances that would warrant at least a 15 percent or $50 change, whichever is greater. The most common reason that a parent would seek a change in the support amount is a change in their own income – for example, if they change jobs to one making less money, or if they suddenly acquire a larger burden from another source, such as support from a previous marriage.
Another common reason that a parent would seek a modification of support is if the child or children have begun to require more – for example, if a child became disabled, they might require more medical care or assistance, or if they reach an age where they wish to engage in extracurricular activities that require equipment or travel fees. Parenting time changes may also necessitate a change in support – if the noncustodial parent begins to take on more hands-on work with the children, the court may hold that the custodial parent requires less monetary help. 
Factors & Guidelines
Most divorced parents have joint physical and legal custody of their children, but contrary to popular belief, this does not mean that neither parent is then obligated to pay child support. The court usually awards support in most cases to ensure that the child's needs have the highest chance of being met. Florida law provides for guidelines that judges adhere to when setting support obligations, though they are permitted to stray – up to 5 percent up or down without qualification, or more as long as the court is able to provide a "written statement" explaining why setting support at the guideline amount would be "unjust or inappropriate."
Generally, the parent seeking the modification must file the appropriate petition, which will then be served on your former spouse, and both of you will have to provide current financial information to help the court make a decision. Depending on the county, you may be required to go through mediation before the court will rule. Either way, the court will arrive at a total income amount for each parent, and determine whether a modification would be in the child's best interests. A modification may be made retroactive to the date of the petition's filing, so it is recommended to file as quickly as possible.
Call A Hollywood Child Support Attorney
Child support is a right that belongs to your children, but you have the right to seek a change if your financial picture alters. Attorney Steven A. Mason and the Law Offices of Steven A. Mason, P.A. handle many of these cases, and understand that the little details count. Our Hollywood child support attorneys are happy to try and assist you with your case. Call the office today to schedule a consultation.
Resource:
flsenate.gov/Laws/Statutes/2010/61.30
https://www.stevenmasonpa.com/the-nature-of-florida-child-support/