The Nature of Florida Child Support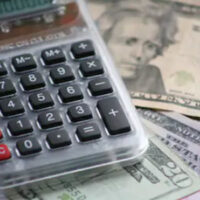 The average person tends to labor under the misapprehension that when a custodial parent is receiving child support, that support money should only ever be used to cover a child's bare minimum needs – food, clothing, and shelter. However, a child does not generally thrive when only their basic needs are being met; they have other needs that a custodial parent should ensure are met, and in some cases, child support may be used to do this. If you have concerns about where your child support money is going, it may be instructive to familiarize yourself with the law before going forward.
Very Little Guidance On How To Use Support
Florida's law on child support is both simple and complex at the same time. There are multiple provisions and explanations about how the child support amount is arrived at, with instructions for those cases in which a deviation from the formula might be necessary and the factors that the court will consider. That said, the relevant statute has no wording at all about specifics for how the support will be used – it has to be used to meet the needs of the child, but there is quite a lot of room to maneuver under that broad statement.
Because of this vagueness, the custodial parent generally has free reign over how to use support payments to best benefit both the child and the household in general (because the household being properly maintained is most definitely in the best interests of the child). Normally, the only reason that a court may intervene in a custodial parent's usage of support funds is if they suspect the child's basic needs are not being met, or if they have reason to believe that the money is going toward some kind of unlawful or inappropriate use, and these cases are vanishingly rare.
Children Have Other Expenses
One thing that is important to know is that the custodial parent does have the final say over how support payments are used, but it is also possible to negotiate other means of covering the child's wants and needs. For example, many children's health insurance premiums will be deducted from the amount of support due if the noncustodial parent covers that bill. Fees for extracurricular activities are also handled in this manner very frequently, with each parent splitting the cost or the noncustodial parent taking a deduction in their support for a time if they pay it all.
If there are disputes over amounts owed, or if you are a custodial parent and your co-parent refuses to pay because he claims the funds are being used in an inappropriate manner, the proper remedy is to ask either a court or the state child support agency to investigate the matter. Misuse of child support funds is a misdemeanor in Florida. However, it takes a high burden of proof in order to establish misuse of funds, and without concrete evidence, the court will often side with the custodial parent as long as they can show that their actions have been in the best interests of the child.
Contact A Hollywood Child Support Attorney Today
Child support can be a very hot topic during a divorce, but it is important to understand what its proper use is. If you have questions or concerns about child support in your case, your best option is to contact a Hollywood child support attorney at the Law Offices of Steven A. Mason, PA. Our offices have handled these matters for many years, and are happy to try and help you with yours. Call us today to schedule a consultation.
Resource:
leg.state.fl.us/statutes/index.cfm?App_mode=Display_Statute&URL=0000-0099/0061/Sections/0061.30.html
https://www.stevenmasonpa.com/irregularities-in-florida-child-support/