Child Support Past 18 In Florida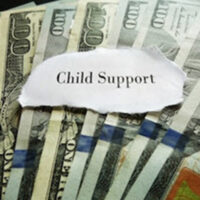 In the strong majority of cases, paying child support in Florida will end when your child reaches the age of 18. However, there are situations in which this is not the case, especially if your child support order does not have an end date. If you are concerned about the possibility of having to pay child support after your child's 18th birthday, it is a good idea to consult an experienced legal professional who can help you organize your thoughts.
Two Reasons For Extended Support
Normally, Florida child support is granted during a divorce, to be paid by the noncustodial parent to the custodial parent. The amount is determined primarily by the state guidelines, though it is possible for a judge to deviate from the guidelines if there is cause to do so (for example, if the noncustodial parent has other obligations). Child support will generally last for the entire term of a child's minority – in other words, it will stop once the child reaches the age of 18, also called the age of majority.
In 2010, however, Florida passed legislation requiring that all child support orders have an end date, shedding light on the fact that sometimes, the end date will be beyond the child's 18th birthday, depending on your family's specific situation. There are two reasons that will allow support to continue beyond your child's reaching the age of majority: (1) if your child has a mental or physical disability that began before they reached majority; or (2) if the child has not yet graduated high school (but will before they turn 19) and is still a "dependent in fact" – that is, they are still living in their parents' house and relying on them for meeting basic needs.
Look At Your Divorce Decree
If you got divorced before 2010, it is a good idea to double-check as to whether your divorce decree lists an end date for child support. While in theory, every child support order after that date must contain an end date for support, judges will sometimes still sign off on divorce decrees that do not have one. If this is the case for you, you may need to go back to court to officially establish an end date for support.
It also is important to keep in mind, if you believe that extended support may be appropriate, that you need to make this kind of request before your child reaches age 18 or graduates from high school – after either of those two milestones, most courts will rule that they do not have jurisdiction over the matter because the child is no longer a minor. It is possible that the child themselves may have the right to bring an action against their parents for support, in rare circumstances, but the original divorce decree does not hold sway after your child turns 18.
Call A Hollywood Child Support Attorney
While every good parent wants their child to be supported well, there must be an end date for that support. If you have questions about how and when your child support obligation may end, contacting an experienced Hollywood child support attorney at the Law Offices of Steven A. Mason, P.A. can be a good first step to getting them answered. Attorney Mason is happy to try and assist you – call our offices today for personalized attention.
Resources:
leg.state.fl.us/statutes/index.cfm?App_mode=Display_Statute&URL=0000-0099/0061/Sections/0061.13.html
https://www.stevenmasonpa.com/changing-your-florida-child-support-payment/