Common COVID-19 Questions For Condo Owners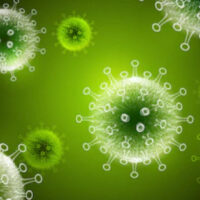 Current events in recent months have somewhat eclipsed the immediacy of the COVID-19 pandemic, though this of course does not remove the danger posed by the virus. As people try to live their lives, questions of safety and authority have arisen that as of yet may not have an answer. If you live in a condominium, your condo board may have to make decisions on the fly, designed to protect the residents of your community rather than adhere to hard and fast rules. Some of the most commonly seen questions lately include:
Just how broad are a condominium board's powers? A condo board has fairly broad powers, but they must be exercised judiciously – it need not throw its proverbial weight around simply because it can. That said, it does not necessarily follow that it should permit every kind of activity or allow everything to return to pre-pandemic standards simply because governmental standards may be eased somewhat.
Can my condo board enforce any kind of requirement or regulation to do with COVID-19? The answer is complex, but on the whole, the answer is yes – provided they follow proper procedure in doing so. There is a mandatory arbitration process that must be pursued before any kind of litigation is allowed to go forward in most cases; however, it may be possible to file for an injunction that stops a person from acting in a certain manner. This is highly context-dependent, but if, say, a person is continuing to try and access an amenity that has been closed due to the pandemic, an injunction may be an appropriate remedy due to time being of the essence.
If I have contracted COVID-19, should I inform my neighbors or my board? While there is no jurisprudence as of this writing that actually deals with this question, it is generally understood that the answer is context-specific. If you live in a small, spread-out association, it may be less important, but if you live in a bustling high-rise, it may be crucial to communicate that information. It is important to keep in mind, however, that you must walk a fine line: laws such as the Fair Housing Act protect against disclosure, yet there is a strong argument that there is an ethical duty to disclose so other people can be protected.
What is the status of the managers and workers in my building? While the answer may change often, handypersons and clerical staff are generally classed as essential workers by Gov. DeSantis' executive order. This means not only that they have the right to enter onto your property (regardless of any social distancing order), but also are entitled to protection from your condo board. It is crucial to ensure that their status is clear before moving forward, lest they contract the virus and try to file suit based on negligence.
Can A Hollywood Condo Lawyer Help You?
Because the pandemic is changing reality daily, it is crucial that you know what your rights are and what your condo board can do to help protect you and itself. Attorney Steven A. Mason has years of experience in condominium law, and while things are constantly evolving, the Hollywood condo association attorney can work with you to ensure that you have the best chance possible to protect your interests. Call the Law Offices of Steven A. Mason, P.A. today to speak to an attorney about your case.
Resources:
flgov.com/wp-content/uploads/orders/2020/EO_20-90.pdf
leg.state.fl.us/Statutes/index.cfm?App_mode=Display_Statute&URL=0700-0799/0718/Sections/0718.1255.html