COVID-19 & Condominium Law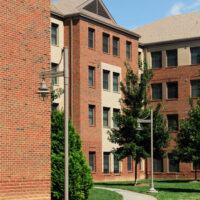 On March 9, 2020, Governor DeSantis declared a state of emergency for the state of Florida as a response to confirmed cases of COVID-19 (also referred to as the coronavirus). With that declaration, it fell to condominium associations and homeowner's associations to decide how best to conduct their business during a pandemic. Emergency statutes give associations some power, but given that there is no real precedent for how to manage community issues in this type of situation, you may encounter some issues with your association while world events are affecting so much.
Does The Statute Apply?
Florida's relevant emergency powers statute for condo boards and HOAs states that extraordinary powers can be used "in response to damage caused by an event for which a state of emergency has been declared." However, this statute was drafted in response to natural disasters like floods and hurricanes; because of this, there has been some debate in Florida as to whether the law is actually applicable. Many associations are choosing to abide by it more out of caution than anything; while as of this writing, Florida does not have a statewide shelter-in-place order, several communities have enacted their own.
While its word does not have the force of law, it is worth noting that the Division of Florida Condominiums, Timeshares and Mobile Homes officially adopted the position that the condo board and HOA 'emergency powers' statutes can be applied during the COVID-19 pandemic. There is also jurisprudence that gives some deference to the judgment of a condo board as long as that judgment is "reasonably" exercised, which can help to settle some concerns – this is referred to as the so-called "business judgment" rule, and it holds that boards and their directors can reasonably rely on the input of people they believe to be experts.
Uncharted Territory
Assuming that your agency is asserting emergency powers, it does mean potentially that questions can arise. Can a condo board or HOA close communal facilities that they deem non-essential, like pools and other recreation facilities? Can a condo board or HOA restrict any influx of visitors or service professionals? Perhaps even more seriously, can a board temporarily ignore notice requirements or postpone elections or votes? There is ample room for disagreement, and potential legal action after the fact.
While the board can be reasonably assumed to have broad emergency powers, this does not mean that its word cannot be questioned. While Florida courts are restricted in what manner of lawsuits they will accept currently, this does not mean that the matter cannot be pursued legally at a later time, or in some cases, the bylaws of your association may shed unexpected light on any impasses between you and the board. This is uncharted territory for everyone, and cooperation must be the order of the day unless there is no alternative.
Contact A Hollywood Condominium Law Attorney
With society in the midst of a serious crisis, it can be overwhelming to have to face debate from your HOA or condominium association when your first priority is staying safe. If you have questions or concerns during this difficult time, contacting a Hollywood condo association lawyer at the Law Offices of Steven A. Mason, P.A. can help to alleviate those issues. We are happy to try and assist you – call our offices today to speak to an attorney.
Resources:
fcapgroup.com/emergency-powers-and-covid-19/
flsenate.gov/Laws/Statutes/2011/718.1265
https://www.stevenmasonpa.com/leaks-in-your-florida-condo-who-is-responsible/