FAQ On Florida Prenuptial Agreements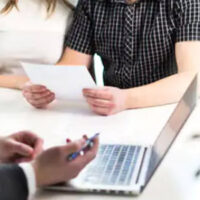 Marriage is so often seen as a sweeping, romantic, life-changing event, and it can feel like the opposite of romance to talk about signing contracts before going ahead with the big day. However, there is more and more evidence to show that couples who enter into prenuptial or postnuptial agreements have stronger marriages – everything is on the table, so to speak; there are no secrets between spouses, which can make all the difference. If you have questions about prenups, it is important to seek out answers before going ahead.
Why would we need a contract talking about divorce when we are going to be married? The answer is that even the best relationships are capable of breaking down, and a prenup sets out ways to handle asset division and other parts of a divorce so that you do not have to spend the time doing so, should your marriage ever break down. It is essentially a time-saving device.
Are prenuptial or postnuptial agreements even enforceable in Florida? Yes, they are. In the past, prenuptial agreements would often be voided as being against public policy (that is, they were thought to shock the conscience of the public) because they appeared to approve of divorce. However, as times have changed, state laws have been changed to treat prenups like any other contract. Generally, they are enforceable unless fraud, mistake, or duress (pressure) can be proven to have occurred in getting one spouse to sign it.
Can we handle child support in our prenup, since we agree on how we would handle the issue if we get divorced? The answer is no, and the reasons are twofold: (1) the right of support belongs to the child, not to either parent, and as such, it cannot be bartered away; and (2) a prenup is a contract, and to set down an arbitrary amount for child support in a contract is against the best interests of the child or children (you and your spouse have no idea whether the amount would be appropriate or not).
If we can't discuss custody or child support, what can we put in a prenup or postnup? Almost any other financial issue is fair game to include in a prenup. Alimony, asset and debt division, estate planning basics and retirement instruments, choice of law, and several other types of directives can be included. The only real exceptions besides custody and child support are provisions where a disposition is made conditional on an action – for example, you cannot state that in the event of a divorce, your wife gets the house as long as she doesn't marry a specific person.
Enlist An Experienced Hollywood Prenup Lawyer
Executing a prenuptial agreement is not as easy as many make it out to be – to ensure that it is executed properly and will hold up in court, you need a Hollywood family attorney to ensure all is as it should be. The Law Offices of Steven A. Mason, P.A. have experience with these and are happy to put it to work for you. Call us today for personalized attention.
https://www.stevenmasonpa.com/warning-signs-to-look-for-in-your-prenup/