How To Avoid Florida Probate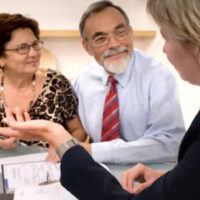 Probate is the process by which a will is verified as valid, after which the assets in the will can be given to the beneficiaries specified in the document itself. Sometimes this process is necessary and cannot be avoided. However, sometimes the way one plans their estate may enable them to avoid Florida probate, and given the complexity of the probate process, this can be very advantageous for some families, depending on their specific situation.
Living Trusts
One of the most reliable ways to avoid Florida probate is to create a revocable (alterable) living trust, which is a legal document that sets out a person's wishes for their assets, dependents, and any beneficiaries. This sounds very much like a will to the average person – but a will can only become effective after you are deceased and it has been probated, while a trust can take effect while you are still alive. Probate is designed to verify that a will is legitimate – that it truly articulates the decedent's wishes – and a trust can make clear what your wishes are while you are still living.
Creating and funding a revocable living trust is fairly straightforward. In drafting the trust documents, you, the settlor, would be named trustee, and all of your property would be transferred from your name into the trust. You have the right to draw from the trust while you are still alive, and upon your passing, a successor trustee pays claims and taxes before transferring the bulk of the trust to your specified beneficiaries. Be advised that there are some assets you may not wish to transfer into your trust, as they can create tax problems if not properly handled.
POD and TOD Designations
Another way to keep certain assets out of probate is to make them payable or transferable upon death. With a standard bank account, for example, most banks will permit the account holder to complete a simple form to make the account payable on death (POD) to a specific named beneficiary. With the form complete, the beneficiary can receive the account's assets once the holder is deceased – though while the account holder is alive, they have no right to the money.
Securities like stocks and bonds cannot be made payable on death, but they can be transferable upon death (TOD) in Florida if you specify this type of account with your brokerage. Upon your passing, the beneficiary should be the one to transfer the portfolio to their name; you merely need to name the beneficiary, and because the beneficiary must be the one to acquire the asset affirmatively, there is no need for the transfer to go through any kind of probate.
Call A Hollywood Probate Attorney
Sometimes, probate may not be avoidable, depending on the nature of the assets you own, but very often, it is possible to avoid the complexity and time-consuming process by planning effectively before you pass away. If you need assistance in planning your estate so as to avoid probate, calling a Hollywood probate attorney at the Law Offices of Steven A. Mason, P.A. can help ensure your questions are answered. Contact our offices today to speak to an attorney.
Resource:
floridabar.org/public/consumer/pamphlet028/#WHAT%20IS%20A%20REVOCABLE%20TRUST%3F
https://www.stevenmasonpa.com/misconceptions-about-the-florida-probate-process/