Misconceptions About The Florida Probate Process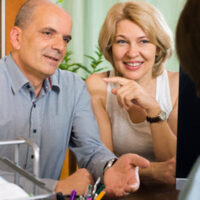 Probate is a complex process, generally requiring the help of an experienced attorney. However, too many people go into the system with misunderstandings and false information on board, which can lead to bad decisions. If you have lost a loved one, you have an obligation to try and ensure that their wishes are respected and their assets are disbursed the way they intended, and that means educating yourself on how the system really operates.
A Will Or Trust Can Help Avoid Probate. In the case of a will, this is simply wrong – in most situations, a will can only be processed properly by submitting it to probate. With regard to trusts, this is sometimes true – a valid living trust can sometimes avoid probate in entirety because it allows a person to transfer all of their assets into the trust's name, and the trust will almost always survive after its creator's passing, assuming it was drawn up properly. Since those assets have an owner, so to speak, it is not necessary for them to go through probate. However, this is not always true for every type of trust.
The Probate Process Takes An Unreasonable Amount Of Time. This can be true if the will in question is complex, or if a person passed away with significant debts. Will contests may also extend the probate process, given that unlike in other states, no-contest clauses (disinheriting anyone who tries to contest a will) are not valid in Florida, meaning any contest must be taken seriously. However, smaller or less complex wills can go through probate in as little as a few months.
The Deceased Person's Debts Disappear After Their Passing. This is not the case. Most creditors of the deceased must be paid by the estate, if there is enough money available to do so. If they can be paid, debts actually must be paid before any assets are disbursed to the deceased person's heirs, so it can make a serious difference in the amount of inheritance that one might receive.
The House Will Be Taken By Creditors. Florida has a provision in its state constitution that creates what is called a homestead exemption. The state allows you to register one piece of real property (though there must be a dwelling; it cannot simply be a strip of land) as a homestead, which exempts it from being seized by creditors after death. The state rationalizes that it is more in the public interest to prevent homelessness than to ensure that every debt is paid.
Contact A Hollywood Probate Attorney Today
Because probate can be such a varied experience, it is a good idea to try and consult an experienced Hollywood probate lawyer to give the process higher odds of running smoothly. Attorney Steven Mason at the Law Offices of Steven A. Mason, P.A. can work with you to make certain you have a solid idea of how the probate process is supposed to go. Contact our offices today at 954-963-5900 to speak to an attorney.
Resource:
flsenate.gov/Laws/Statutes/2012/736.0402
https://www.stevenmasonpa.com/can-a-lost-or-destroyed-will-be-admitted-to-probate/