Irregularities In Florida Child Support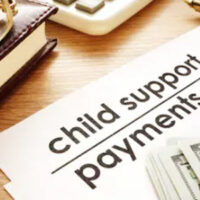 Florida's child support guidelines lay out a specific procedure to follow so that each parent pays only what they can afford. However, it is sadly not uncommon for a noncustodial parent to try and subvert the guidelines or otherwise get out of paying their rightful support obligation, and it can very often take an experienced family lawyer to be able to spot these tactics. Your child or children deserve the benefit of the support that has been ordered, and no less.
Support Obligations Are Fixed
Child support amounts are specified in most cases by state statute. Generally, the guidelines establish a set percentage of both parents' gross incomes that must be paid in support, which can include not only salary, but also other potential sources of income like bonuses, rental incomes, royalties or payments from an annuity or retirement plan. The court may deviate up to 5 percent from the guideline amount simply because they feel it appropriate, though any larger deviation must be backed up by a showing of why enforcing the guidelines would be unjust.
Sometimes, parents may be unhappy with their support obligation. The court's determination of child support amounts is binding, though either parent can seek modification if a substantial change in circumstances has occurred. A substantial change in circumstances is an alteration of either $50 or 15 percent, whichever is greater. Seeking a change in court is the only way to legally alter your child support payment amount – attempting to duck or otherwise prevent support obligations from accruing is not only violating the terms of your agreement, but in rare situations, it can actually be a crime.
Watch Out For Voluntary Underemployment
One of the most common ways that some parents try to reduce their support obligation is to voluntarily take a pay cut, or even to change jobs to take one that pays less. The rationale is that if they take home less money, less of it will have to be paid in support, given that no court is in the business of bankrupting anyone. However, courts are aware of this gambit, and the end result is usually that income will be imputed to the voluntarily under- or unemployed spouse.
Imputing income is done in a situation when a court determines a parent is deliberately ducking their obligations. In such a scenario, the court will hold that the parent has the capacity to make the same amount of money they previously made, and as such, that amount can be imputed to them in calculating their gross income for purposes of child support. After all, the parent would, in theory, be making the same amount of income had they not voluntarily left their position.
Call A Hollywood Child Support Attorney
Children have the right to receive support from their parents, and if your co-parent appears to be shirking their obligations in any way, you have the right to hold them accountable. A Hollywood child support attorney can be of great help in doing so. The Law Offices of Steven A. Mason, P.A. has handled these cases for years. Contact us today for personalized attention.
https://www.stevenmasonpa.com/what-is-retroactive-child-support/