Military vs Civilian Divorce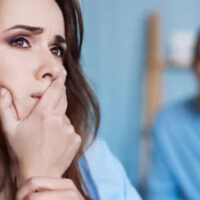 One might be forgiven for thinking that divorce is simply divorce, but this is not actually the case when you or your spouse (or both) are members of the military. Florida has 21 military bases and countless servicemembers among its population, and they get divorced at similar rates to civilians. However, the process of divorce for them can be very different than for two civilians. It is crucial to understand the differences before you file suit; if you do not, you may miss deadlines and even lose out on some assets, depending on the situation.
The Military Is The Priority
The military can be a difficult and demanding career, and can be very dangerous for those deployed overseas. Because of this, servicemembers are granted a great deal of deference in the sense that they are encouraged to put their work first. This is perhaps most evident in a law referred to as the Servicemembers' Civil Relief Act (SCRA), which allows active-duty servicemembers to postpone civil proceedings (such as divorce filings) for a significant amount of time – generally until 60 days after their active-duty status lapses.
Civilians are not allowed to delay divorce proceedings (with rare exceptions), but military servicemembers are if they are on active duty, because that work is presumed to be the most important thing in a servicemember's life. The spouse simply must wait until their soon-to-be ex-spouse returns from deployment or is otherwise taken off active duty, which can seem very unfair.
Unusual Circumstances For Alimony
The other factor that is very relevant in a military divorce is the issue of alimony. Florida is one of the states that has made permanent alimony (that is, payments until one of the ex-spouses passes away) much more infrequent than it was decades ago, now only granting it to those whose marriages were long, and only then if it is considered "appropriate." If one's marriage lasted less than 20 years, permanent alimony is all but impossible to receive in Florida, unless truly exceptional circumstances exist.
Military spouses, however, occupy an exceptional position. It is considered 'exceptional' to have voluntarily given up one's own career in order to further their spouse's, as many military spouses do. Because of this, the odds of you receiving long-term alimony from your military spouse are much higher than they would be in a civilian marriage. While there is no guarantee that such a request will be successful, it is definitely worth exploring, especially if you lack the skills to immediately jump into the workforce.
Contact A Hollywood Military Divorce Attorney
Getting a divorce is never a straightforward process, but the unique factors in a military divorce can get confusing very quickly. With the Hollywood military divorce attorneys at the Law Offices of Steven A. Mason, P.A., you can get experienced and knowledgeable legal assistance through what can be one of the hardest times in your life. Contact our offices today to speak to an attorney.
Resource:
justice.gov/servicemembers/servicemembers-civil-relief-act-scra
https://www.stevenmasonpa.com/child-custody-in-military-divorce-2/