What Is A QDRO?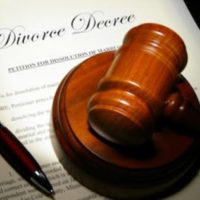 When two people are in the process of getting a divorce, retirement pension plans are often one of the assets most hotly contested, especially if the couple is middle-aged or older. However, unlike most marital assets, retirement plans cannot simply be divided down the middle – federal law requires a more drawn-out method of division, to ensure that everything is fair and above-board. If there is disagreement or confusion about your retirement plans, contacting an experienced Florida family lawyer can help settle the matter.
What Does A QDRO Do?
A Qualified Domestic Relations Order (QDRO) is a domestic relations order used to divide most types of private retirement accounts, such as 401(k)s, in the event of divorce, though there are exceptions (for example, an Individual Retirement Account [IRA] does not require a QDRO most of the time). They can be executed during a divorce, or on their own. It essentially orders the retirement plan administrator to disburse part of the proceeds for the plan to an alternate payee – in other words, your ex-spouse.
A QDRO must contain particular elements in order to be valid, so as to ensure that it is possible to verify the bona fides of both the plan owner and the alternate payee. Those elements are (1) the nature of the retirement plan or plan itself; (2) your and your spouse's names and addresses; (3) the payment amounts or the formula one can use to calculate them; and (4) the quantity of payments, or the specified length of time that the spouse will receive payments. If any one of these criteria are missing, the domestic relations order cannot be 'qualified' by a court until it is made whole.
Required By ERISA
One might wonder why the proceeds of retirement plans must be divided by procedure instead of simply by agreement between the spouses. The answer lies in federal law – in 1974, the Employee Retirement Income Security Act (ERISA) was passed, and one of its strictures is that certain types of retirement plans must not transfer or assign the employees' benefits or funds. The only way to get around this rule is to execute an order – in divorce cases, a QDRO is the specific order used.
In theory, if you wanted, it would be possible for the plan holder spouse to simply withdraw the money and give half to their soon-to-be ex-spouse. However, doing this would subject both spouses to tax consequences that can be severe – if a withdrawal from a retirement plan is made before the passing of the holder, there is a 10 percent early withdrawal penalty, which can add up. A withdrawal from the plan is not subject to the penalty, however, if it is made pursuant to a validly executed QDRO.
Contact A Florida Divorce Attorney Today
One's retirement pension is one of the most important assets to preserve in a divorce. If you have questions or confusion about dividing the pension or about QDROs in general, contacting an experienced attorney is a good idea. The Hollywood divorce attorneys at the Law Offices of Steven A. Mason, P.A. can work with you to try and make the process run more smoothly. Contact our offices today to speak to an attorney.
Resource:
law.cornell.edu/uscode/text/26/414
https://www.stevenmasonpa.com/equitable-distribution-of-pensions-in-florida/